By alvababy |
27
June 2023 |
0
Comments
How Our Baby Swim Diapers Enable You to Bond with Your Baby in the Pool or Beach
Swimming with baby can be incredibly rewarding for both of you. It helps your baby develop their motor skills while also giving them an enjoyable sensory experience. However, you might feel held back from this experience because of the fear for accidents in the pool or beach - and that's totally understandable! Our swim diapers provide invaluable peace of mind by providing a secure fit so you no longer have to worry about any accidents making a big splash. Keep reading to learn just how our swim diapers will enable you to enjoy some quality bonding time with your precious little one in the water.

The importance of using high-quality swim diapers for your baby's safety and comfort
As a new parent, one of the many things on your mind is keeping your baby safe and comfy. This brings us to the importance of using high-quality swim diapers. These types of diapers are specifically designed for use in pools or at the beach and are a must-have for any parent looking to take their child for a swim. Not only do they offer protection from accidents but also ensure your baby is comfortable while enjoying a fun water activity. Without proper diapers, your child could become susceptible to harmful bacteria from the water. So, invest in a good quality swim diaper today and enjoy a stress-free swimming experience knowing your little one is comfortable and safe.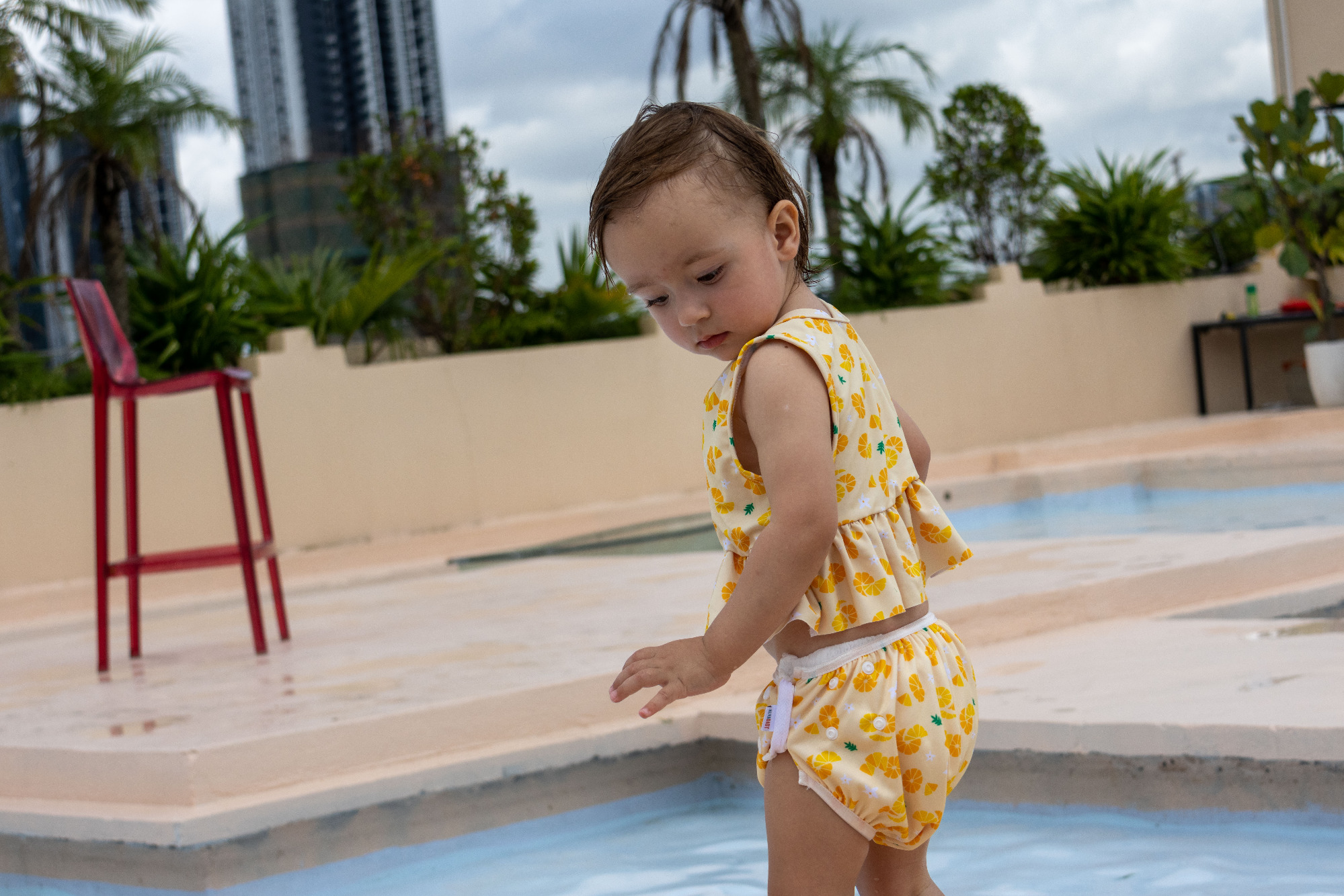 The convenience and ease of use of our baby swim diapers for parents and caregivers
As parents and caregivers, we all want to provide the best for our little ones, and that includes ensuring their comfort and safety even during pool time. That's where ALVABABY supplier comes in-- their baby swim diapers are a game-changer when it comes to convenience and ease of use. You won't have to worry about bulky traditional diapers falling off or leaving a mess in the pool. These swim diapers are specifically designed to stay in place and contain any accidents. Plus, they come in adorable designs and are crafted from high-quality materials that won't irritate your child's delicate skin. So, say goodbye to the hassle of traditional diapers and hello to stress-free swim time with ALVABABY swim diapers.

The freedom to enjoy water activities with your baby without worrying about accidents or leaks
There's nothing quite like getting outside and spending a day on the water. And when you have a little one, you want to be able to share that joy with them. But worrying about accidents and leaks can really put a damper on the fun. Luckily, there are products out there that can give you the freedom to enjoy water activities with your baby worry-free. From inflatable floatation devices to specialized swim diapers, you can rest easy knowing your little one is safe and secure. So pack up your sunscreen, grab your towels, and enjoy a day on the water with your baby by your side.

Swim time with your little one is a great opportunity to build memories and experience special moments. A high-quality swim diaper will give you the assurance that your baby's skin is both protected and comfortable so you can truly relax and enjoy the water. With ALVABABY, you can trust that you are getting an eco-friendly product that supports a healthy environment for your little one. Our swim diapers are easy to use, incredibly absorbent, and stylishly designed; perfect for splashing around without worrying about accidents or leaks! Whether you're going to the beach, pool, or the lakeside, trust ALVABABY baby swim diapers for hassle free fun in the sun this summer!
Leave a Reply
Your email address will not be published.Required fields are marked. *