By KAREN |
24
May 2023 |
0
Comments
Dive into Summer with Style: ALVABABY Toddler Swimsuit for Baby Girls
Discover the Perfect Swimwear for Your Little Water Explorer
If you have an adventurous and water-loving toddler girl, you'll want to ensure she looks adorable and stays comfortable during her pool or beach adventures. Look no further than the Toddle Baby Girl Swimsuit!
It's the first time that ALVABABY releases the summer swim set which perfectly combines fashion and function. These toddler swimsuits are designed with your baby girl's comfort and style in mind. With high-quality materials, they are gentle on delicate skin, ensuring comfort during water play.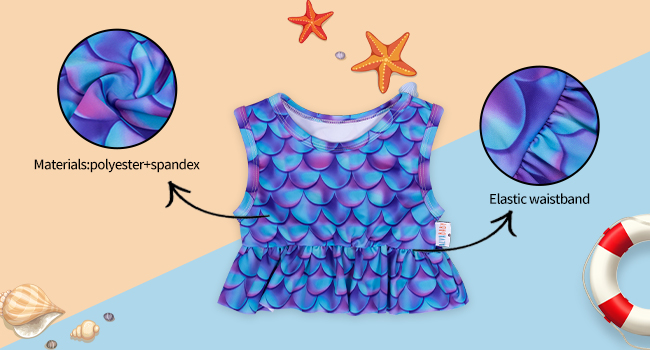 ALVABABY understands the importance of style, even for the littlest fashionistas. Their swimsuits feature charming prints, delightful colors, and cute motifs that will make your baby girl stand out by the pool or at the beach.

Practicality is key when it comes to dressing and changing your baby girl during water activities. ALVABABY's swim sets are designed with convenience in mind. They feature easy-to-use snaps, making it a breeze to dress and undress your little one. The two-piece design allows for easy diaper changes without the need to remove the entire swimsuit, ensuring uninterrupted water fun. Moreover, the reusable swimsuit is available in two sizes (M for 2T, L for 3T), suitable for babies of different weights.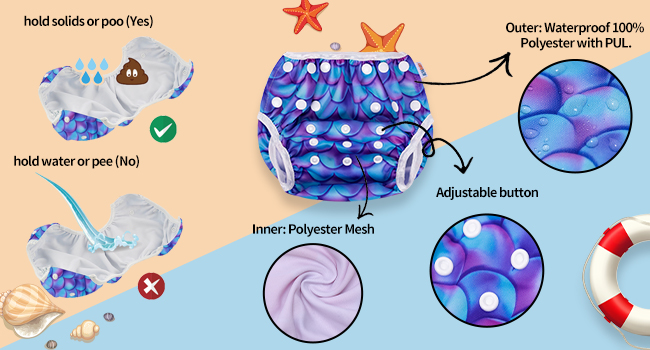 The Toddle Baby Girl Swim Sets are not just for the pool or beach. They can be worn for various water activities, such as swimming lessons, photography, parties, water parks, or even in the backyard paddling pool. These swimsuits are built to withstand active play and frequent use, ensuring they'll last throughout the summer season and beyond.
With their comfortable materials, adorable designs, and practical features, ALVABABY's Toddler Swimsuit Sets offer a perfect combination of style and functionality. It is also the good choice fro parents who value both! Get your hands on these charming swimsuit sets now and make your toddler girl's summer adventures even more memorable!
Leave a Reply
Your email address will not be published.Required fields are marked. *